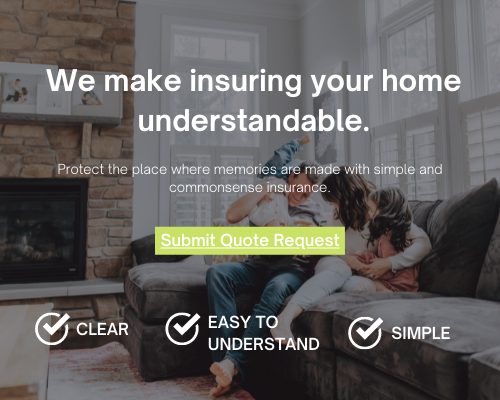 At Barney Insurance Group we know that you want to protect what matters most to you.
In order to do that, you need a homeowner's insurance policy that is easy to understand.
The problem you face is the risk you take when purchasing your homeowner's policy not knowing the coverages you have, which makes you feel lost. 

There's No Other Place Like Home
Protecting you and your family matters most to us.
We make it clear.

We will provide you with a quote and an easy path to becoming worry free.

We make it easy to understand.

We will answer any questions you have, no question is silly. 

We make it simple.

We will give you the peace of mind you deserve when it comes to protecting your largest asset.
Frequently Asked Questions
Owning a home is fun, but not always easy. Your first step to prepare is to purchase a homeowners insurance policy. The typical homeowner's insurance policy will cover wind, hail, fire, and theft. Listed below are the most common claims filed under a homeowner's policy. Insurance Claim #1: Hail Damage Hail storms come out of […]
Read More
We connect with you.

We want to learn about your wants and needs. Give us a call at a time that works best for you.

You choose the best quote.

Our agents will present you with a policy option that meets all of your needs.

We finish it up, so you can rest easy knowing you've made the right choice.
Meet The Ones Who Do It All
At Barney Insurance, our entire team, business model, and services were all built and designed specifically to challenge the status quo when it comes to insurance. We want to redefine the insurance experience by delivering positive and unexpected experiences.
Through less worry, less hassle, and less uncertainty, we're able to focus on what really matters — our clients.