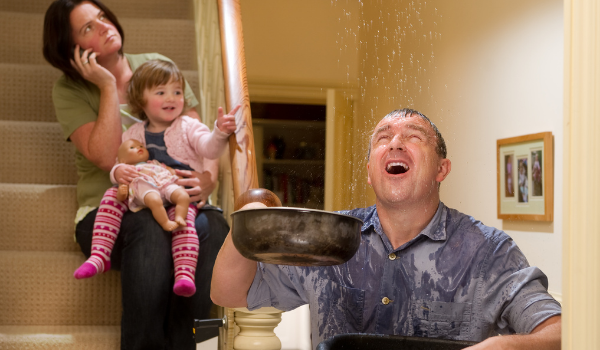 Owning a home is fun, but not always easy. Your first step to prepare is to purchase a homeowners insurance policy. The typical homeowner's insurance policy will cover wind, hail, fire, and theft.
Listed below are the most common claims filed under a homeowner's policy.
Insurance Claim #1: Hail Damage
Hail storms come out of nowhere but leave damage EVERYWHERE. These storms cause the most damage to your home and property.
Insurance Claim #2: Wind Damage
A windy day might have strong enough wind gusts to uproot trees, blow branches onto your roof or porch, cause damage to roof shingles, blow over fences, etc.
Insurance Claim #3: Broken Pipes
You might not realize how many pipes there are within your home. There is the water line to your refrigerator, washing machine hose, the outdoor waterline, and that is just a few. This is just one of those claims where you can't really help to prevent it.
Insurance Claim #4: Fires
Residential fires are one of the top losses for a homeowner. Some of the most common causes are cooking, heating (fireplace), smoking, arson, etc.
Insurance Claim #5: Lightning
Lightning strikes can cause a power surge throughout your home. These surges can destroy appliances, electronics, and wiring throughout the house. The lightning strike doesn't just need to hit your home to cause a surge, it could strike a surrounding power lines or even telephone poles.
Claims are no fun, especially homeowners claims. They take time and money to repair and sometimes your home will never be back to the state it was in prior to the claim. Make sure your policy covers you for anything that could go wrong.
Have questions about your policies? We'd love to help! Email us at service@barneyinsurance.net with any questions or fill out this 10-second quote form to explore your policy options.