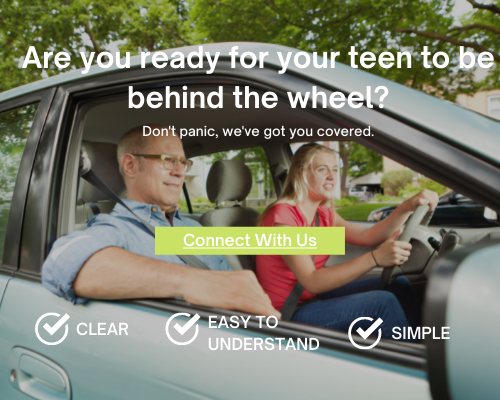 At Barney Insurance Group we know that learning to drive is an exciting milestone for a teen.But it's also a stressful one for a parent. (We know - We're parents, too.)
In order to worry less (even though that may seem impossible), your teen driver needs an insurance agent who will be their guide to safe driving. 
And while we can't control what happens on the road, we can help make the insurance process easy and stress-free for you and your teen driver. 

Let's Not Meet By Accident
A car protects the people in it, but who protects the car and understands the coverages like we do?
We make it clear.

We will provide you with a quote and an easy path to becoming worry free.

We make it easy to understand.

We will answer any questions you have, no question is silly.

We make it simple.

We will give you the peace of mind you deserve when it comes to protecting the ones you love.
Frequently Asked Questions
No one ever plans to be in a car accident, but it's not surprising that teen drivers often find themselves in the midst of a collision. Helping your teen to be prepared for and accident before it happens can be the key to keeping them calm and responsible. Here are 6 tips to prepare your […]
Read More
We connect with you.

We want to learn about your wants and needs. Give us a call at a time that works best for you.

You choose the best quote.

Our agents will present you with a policy option that meets all of your needs.

We finish it up, so you can rest easy knowing you've made the right choice.
Meet The Ones Who Do It All
At Barney Insurance, our entire team, business model, and services were all built and designed specifically to challenge the status quo when it comes to insurance. We want to redefine the insurance experience by delivering positive and unexpected experiences.
Through less worry, less hassle, and less uncertainty, we're able to focus on what really matters — our clients.