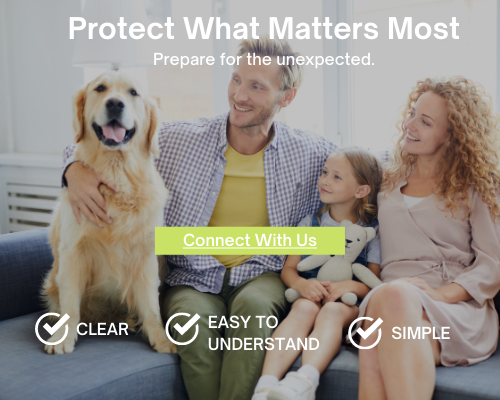 At Barney Insurance Group we know that you can't always see what's ahead.
We know that protecting what matters most to you is important.
You need to find an insurance agency who will help you prepare for the unplanned events that may occur.
A local agency filled with real people here to serve you.
Frequently Asked Questions
Owning a home is fun, but not always easy. Your first step to prepare is to purchase a homeowners insurance policy. The typical homeowner's insurance policy will cover wind, hail, fire, and theft. Listed below are the most common claims filed under a homeowner's policy. Insurance Claim #1: Hail Damage Hail storms come out of […]
Read More
The last thing you want is a cookie-cutter policy that's riddled with exclusions and limitations.
We make it clear.

We will provide you with an easy process.

We make it easy to understand.

We will answer any questions you have, no question is silly.

We make it simple.

We will give you the peace of mind you
deserve when it comes to protecting your largest assets. 

 
Tailored Policies For All Kinds of Business
We connect with you.

We want to learn about you and your business. Schedule a quick 15 minute intro call at a time that works for you.

We assess your needs.

We will walk you through a simple questionnaire so we can learn about your business to insure it properly.

We go to work for you.

We do what we do best and assess multiple carrier options and find the perfect policy for you at the right price.

You choose the best plan.

We present multiple plan options so you can choose the perfect one.

You rest easy knowing you're covered.
Meet The Ones Who Do It All
At Barney Insurance, our entire team, business model, and services were all built and designed specifically to challenge the status quo when it comes to insurance. We want to redefine the insurance experience by delivering positive and unexpected experiences.
Through less worry, less hassle, and less uncertainty, we're able to focus on what really matters — our clients.