No one ever plans to be in a car accident, but it's not surprising that teen drivers often find themselves in the midst of a collision. Helping your teen to be prepared for and accident before it happens can be the key to keeping them calm and responsible.
Here are 6 tips to prepare your teen driver for a car accident
Tip 1: Remain calm and focused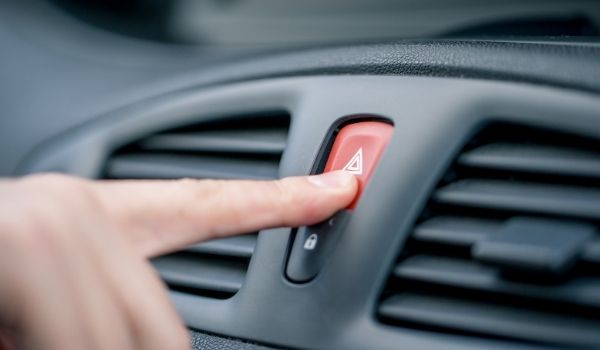 It is easy to tense up and become overwhelmed when being in a car accident, whether at fault or not. Even if the accident is minor, never drive away from the scene. Shift the car into park and turn the hazard lights on.
Showing your teen where the hazard light button is located is more important than you may think. Every car is different so let them know to look for a red and white triangle.
Tip 2: Check to see if anyone is hurt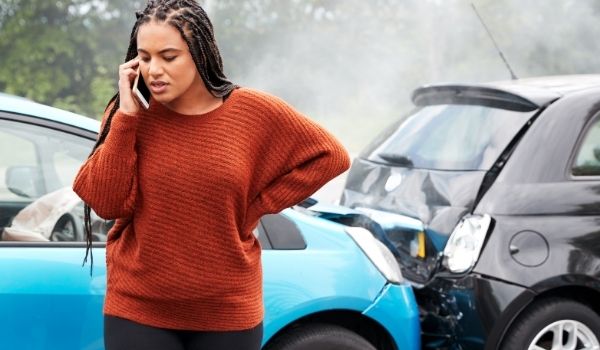 If your teen or anyone else involved in the accident is seriously injured, make sure someone calls 9-1-1.
Some injuries can be crucial to the well-being of a person after an accident so try not to move and wait for emergency personnel to arrive.
If everyone is okay and able, move to the side of the road or a sidewalk. If the car is safe to drive and is causing danger where it is, pull it off to the side of the road. If not, leave it where it is and get yourself to safety.
Tip 3: Use best judgement if the police need to be called to the scene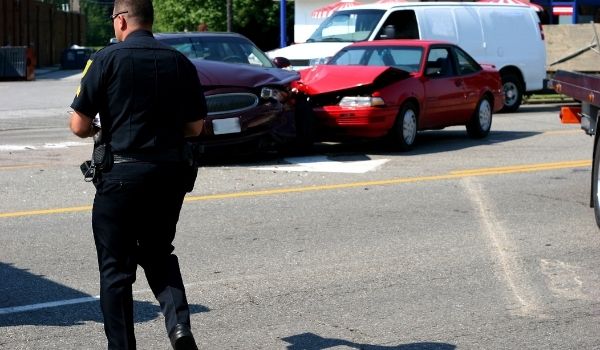 Calling the police can be a controversial when it comes to a car accident. Here are a few helpful deciding factors:
If the accident is more than a small fender bender
If anyone is injured and needs immediate medical assistance
If the car is unable to be moved and requires towing
Tip 4: Swap information with the other driver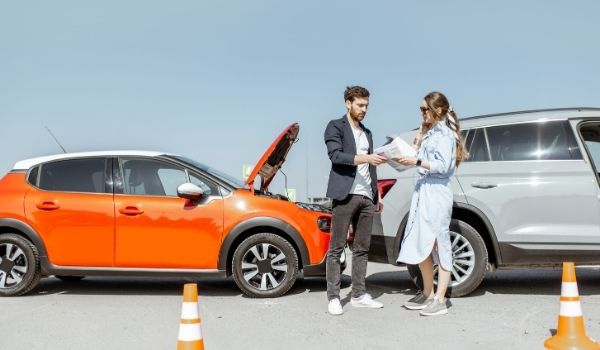 No matter who is at fault for the accident, you want to ensure that you as an involved driver are covered. The important pieces of information to obtain are:
Full name and contact information of the other driver(s)
Their insurance company and policy number
Driver's license and license plate number
Type, color and model of all vehicles involved
Location of the accident
Tip 5: Take pictures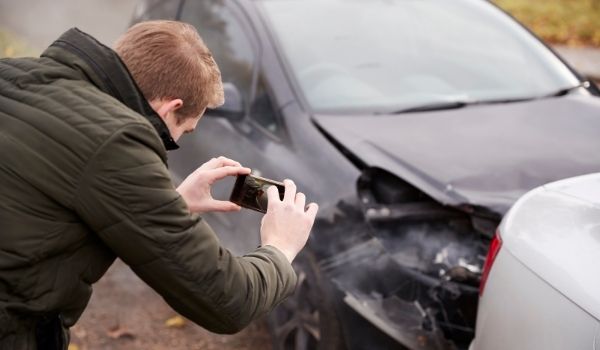 Taking photos of all vehicles involved in the accident is very important. These photos could make or break a claim. Photos provide visual details about how the accident may have occurred, who was at fault, and the damages that were sustained as a result. Insurance companies can obtain measurements and distances among surrounding objects.
Tip 6: Notify your insurance agency
Within one to two days after the accident you will need to contact your insurance agency will need to be notified. They will submit a claim for the damage and contact the other driver(s) insurance company. The claims adjusters will review all documentation, pictures, police reports, etc. and determine who was at fault.
Accidents are no fun, we all know that. But most drivers are not prepared if and when it does happen. With these 6 tips, your teen driver will most likely be more prepared than others.
Have questions about insuring your teen driver? We'd love to help! Email us at service@barneyinsurance.net with any questions or fill out this 10-second quote form to explore your policy options.