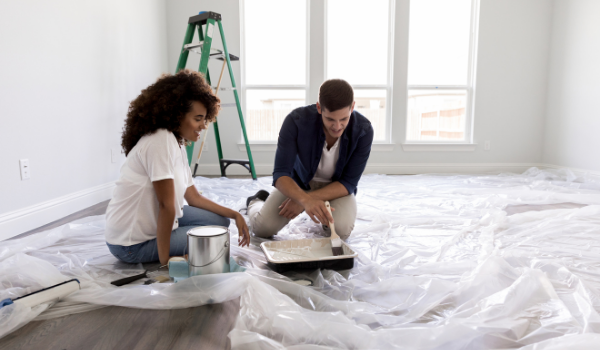 It is a big decision, if you are considering selling your home and moving to a new one and a few known facts are to follow. Now may be the right time for you… Taking advantage of low interest rates, you're your growing family needs more space, or the flip side that you are ready for a smaller space with added conveniences. Whatever the reason, one of the first steps in the process is to get your current home ready to list on the market.
5 Quick and Low-Cost To-Do's Before Listing Your Home for Sale
Paint.
Give the interior (and exterior if needed) a fresh coat of paint. Neutral colors help attract and make your home attractive to the general public.
Declutter and depersonalize.
Remove the visual clutter. Go through your rooms searching for things to donate or throw out. Remove your family photos and replace with artwork or nothing at all.
Scrub down everything, including windows.
Scrub doorways and trim, spot clean the carpets, wipe away visible stains on furniture, and get your kitchen and bathroom(s) spotless. If the thought of this feels intimidating, consider hiring a cleaning service.
Tidy up the yard.
Remove weeds, lay a fresh cover of mulch, cut back overgrown shrubs, mow the lawn, and sweep the front porch. Stand back and look at your curb appeal for your neighborhood. Could you do something simple like a few bright colored flowers near the entrance?
Neutralize odors and make it smell nice.
Be proactive about smells in your home. Open the windows to air out your rooms and avoid cooking with strong-scented foods (think onions or fish) while your home is listed. Invest in scented home products, vanilla is the most common recommendation for this.
Depending on the size of your home and how much you DIY, you can have all these steps completed in as little as 1-2 weeks and be packing up moving boxes before you know it!
Buying a new home? Let us make insuring that home easy and pain-free. Talk with a Barney agent about your plans to move.